Original gifts are in demand. They are bought in stores, made by hand or ordered. However, not only the present itself is important, but also its delivery. Even the most ordinary thing can be gifted so that it will be remembered for a lifetime.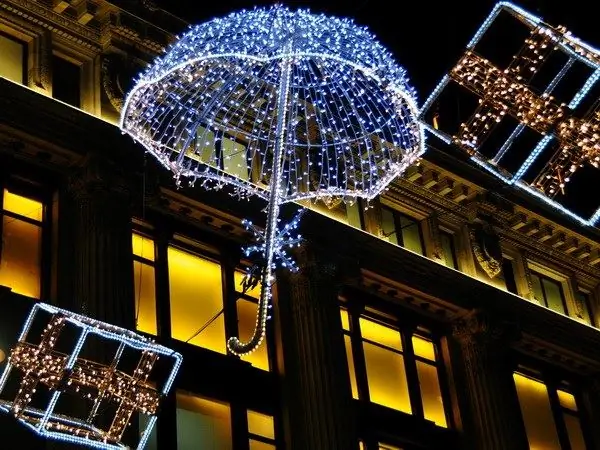 Instructions
Step 1
Give gifts for the New Year using the game. When the whole family, all the guests are gathered on December 31st, you can arrange an entertaining presentation of gifts. For example, use the game "12 Notes" for this. It will be interesting for both children and adults. Make a cache in advance and hide all the gifts in it. Prepare 12 small pieces of paper, on each write the path to this cache. That is, on the 1st, write where the 2nd note is, on it the placement of the 3rd note, etc., and on the 12th note - the location of the cache. You will give the 1st note to the players. Hide the notes so that they are difficult to find. Notes can be put in a book, in a doorframe, a Christmas tree toy, a pocket of outerwear, etc.
Step 2
Play pirates. Another way to present a gift in an original way is to imagine yourself as pirates looking for treasure. For greater effect, you can ask your guests to dress as pirates for New Year's Eve. It is not necessary to sew costumes, it is enough to put on a vest and make a black eye patch for adults and children. Just as in the previous game, prepare a cache and draw a schematic map showing the path to it. Divide the map into several parts that players will have to put together. Fill the bath with water and throw the closed bottle with the 1st part of the card into it. In it, indicate the path to the next passage. Pre-wrap the card in a bag so that it does not accidentally get wet in the water. Better yet, for safety reasons, make a 2nd copy of the card and keep it with you.
Step 3
Magic tricks. Dress up as a magician with a long cloak and some sort of box to hold New Year's gifts. Make a speech, gesture, come up with magic words, etc. to create an atmosphere of miracles. Invite adults and children to your place one by one and ask to "conjure" over the box so that a gift appears in it. Everyone should sing a song, dance, tell a rhyme, i.e. "Earn" your gift, like Santa Claus. This way you will be able to give gifts to all guests.