It is not the gift that matters, but the attention you give and the way you present the present. The presentation should be original, this is the only way you can deliver an unforgettable experience to a loved one on a holiday.
Instructions
Step 1
If you have access to an apartment or workplace, lay out small notes with tips that will eventually lead the person to his present. You can also stretch threads throughout the room, the end of which will be tied to a gift, or create a real pirate map, which will mark the place with your surprise.
Step 2
A small souvenir can be packed in several boxes, each of which should be larger than the previous one. To remember this situation for a long time, use at least 6 packs. Remember to carefully tape the boxes so that the present is actually mined and not received. So its value in the eyes of the congratulated person will only increase.
Step 3
A balloon can be used to donate small items (such as jewelry). Fill it with helium, and attach a present on a string. Then place the entire structure in a large box or box, which can also be decorated. When your loved one opens the package, the gift will float into his hands.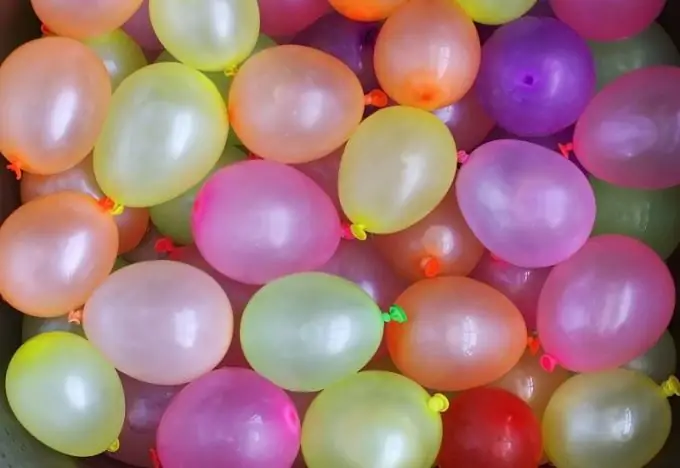 Step 4
Involve outside people. For example, contact a specialized agency. Order clowns, mimes or actors there, and for the New Year, of course, it is better to order the Snow Maiden and Santa Claus. Let them sing a song for the person to be congratulated, read poems, and then give a gift. At the end of the congratulations, you will appear and say a few warm and affectionate words.
Step 5
Get an inexpensive hardcover book. Carefully cut out the middle of the pages to organize a cache in which to place your present. When your surprise is about to be put away on the shelf, ask them to flip through the book. The surprise from the find will be remembered for a long time.
Step 6
If you decide to give a few small presents, spread them all over the apartment. Just put in those places where your loved one will definitely look. For example, in a closet with clothes, next to toothpaste, in his glass. You can also attach gifts to the front door handle, to the kettle, to the hairbrush, or hang them instead of the shoehorn.