New Year is the time to give gifts! And it's not scary if your New Year's budget is barely enough for Olivier. A DIY gift is always nice, fun and interesting! A great option for such a New Year's souvenir is snowmen made of socks.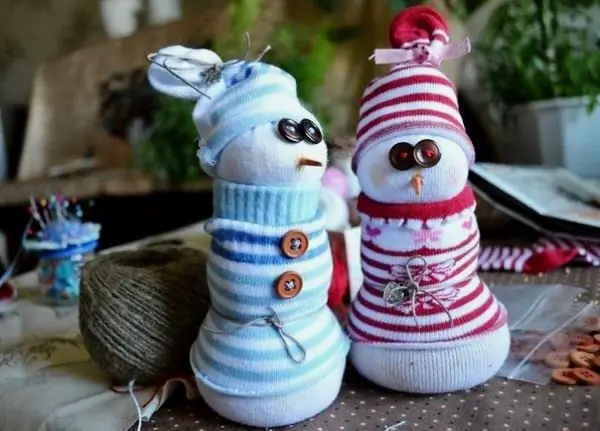 It is necessary
colored knee-highs / socks,
buttons
threads
needles
millet
beads / beads
rods from an orange pencil,
Instructions
Step 1
We take one white sock and carefully cut it into 2 parts with scissors.
Step 2
We tie up one of the parts of the sock with threads.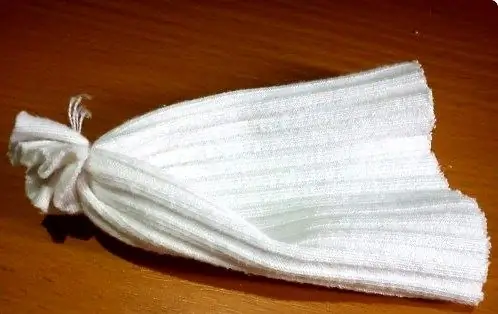 Step 3
Cut off the middle from the colored sock.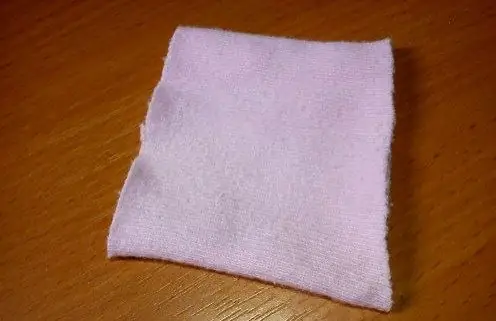 Step 4
We fill the white sock with cereal, tie it with threads. On the resulting bun we put on the middle of a colored sock - this is the clothes of our future snowman.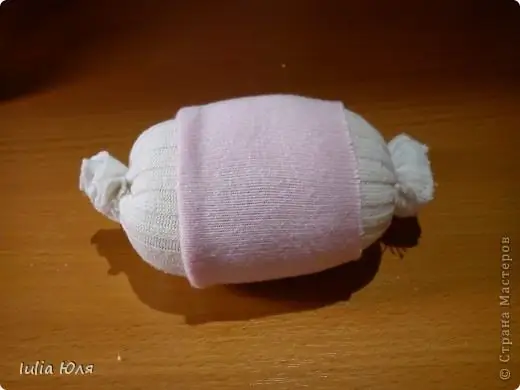 Step 5
We sew our workpiece with threads so that we get the head and body. Gently tuck the "blouse".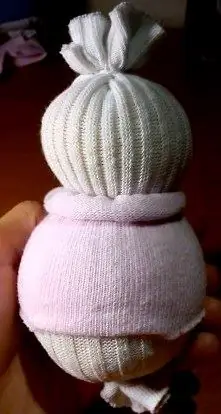 Step 6
Sew on beady eyes and buttons on the snowman's clothes.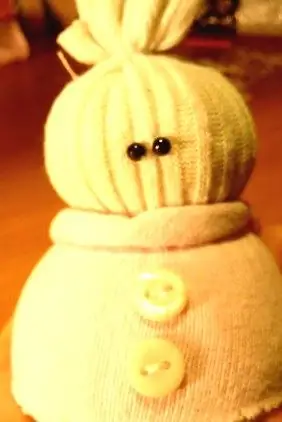 Step 7
We attach a sharpened orange pencil lead to the snowman as a nose.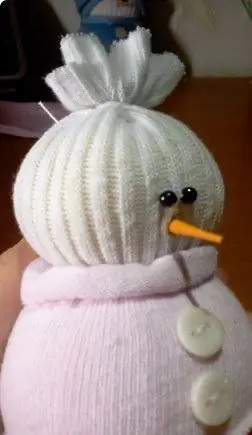 Step 8
From the remaining colored sock we make a hat for a snowman. Our New Year's gift is ready!