Day of Russia is celebrated on June 12, when the signing of the declaration of the sovereignty of the RSFSR took place. Events timed to coincide with this holiday are held throughout the country, but one of the most interesting performances is organized on the Kulikovo field.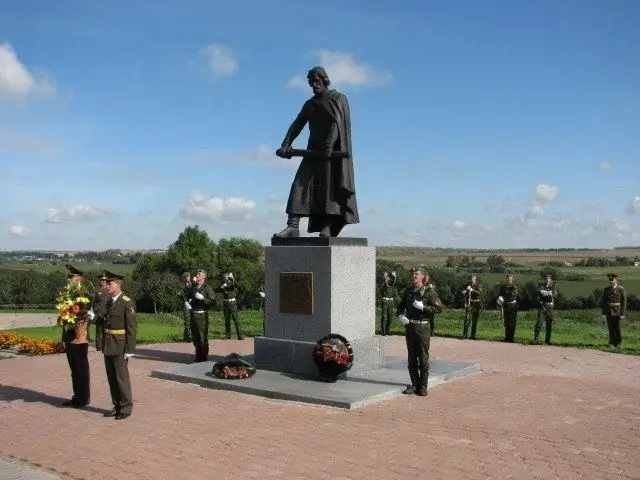 Instructions
Step 1
The celebration of the Day of Russia on the Kulikovo Pole has a special meaning. Indeed, it was in this place that the troops of the Moscow principality under the command of Dmitry Donskoy won a fateful victory over the Tatar-Mongols. Thus, a connection is established between the times - the feats of arms of medieval Russia and the changes in the Russian statehood of modern times.
Step 2
All events are held directly on the Day of Russia - June 12. This is convenient for tourists, as this day is declared a public holiday. The festival program is very diverse. Children will be interested in the festival of kites, which are launched when the weather is right.
Step 3
A fair is held on the Red Hill on the territory of the field. There you can buy products of the types of folk art, typical for the Tula region. There will also be organized food and beverage outlets.
Step 4
Demonstration performances of athletes from the "Heroic Games" club will also be part of the event. You will be able to see real Russian wrestling in the folk style, as well as various types of power competitions.
Step 5
During the holiday, special attention will be paid to the recruits of the Tula region of the current year. A solemn farewell to the Russian army will be organized for them.
Step 6
The Day of Russia will end with an evening festive concert. Before the start of the event, the exact list of participants is unknown, however, one can expect an abundance of patriotic songs in the repertoire of performers, as was the case in previous years.
Step 7
During the holiday, museums will also be open, for example, an exposition dedicated to the battle on the Kulikovo field. The museum itself is located in the village of Monastyrshchino, not far from the place of the holiday. And in the neighboring village of Epifan there is a collection of household items related to the history of local merchants from the Middle Ages to the October Revolution.