The graduation party is a farewell to school and an entry into a new, adult life. However, for the children, in addition to the increased responsibility and the need to enter higher educational institutions, this also means the opportunity to consume alcohol.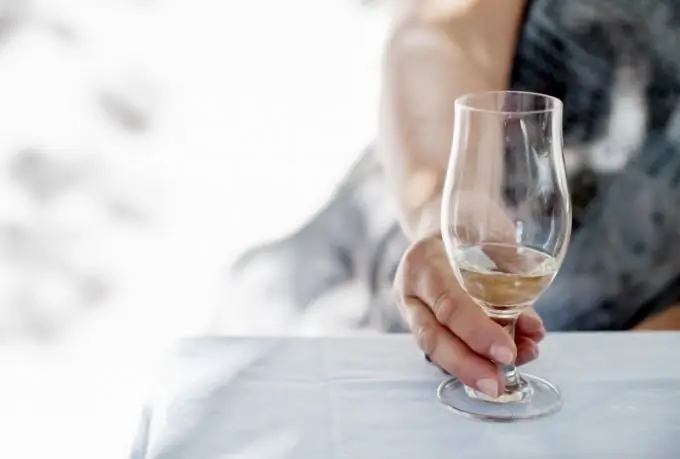 Instructions
Step 1
Although it is believed that after graduating from school, adolescents enter adulthood, but alcohol in stores begins to be released upon presentation of a passport, and not a high school diploma. Remind your child that if he is under eighteen years of age, then the law does not allow him to drink alcohol.
Step 2
Graduation is an exciting event for yesterday's schoolchild, which he is looking forward to, and about which he will talk for a long time. Explain to your teen that after drinking too much alcohol, he may simply not remember anything about the evening. It is very easy to make a mistake in the acceptable amount of alcohol for a person who has never drank before, or drank a little.
Step 3
Under the influence of alcohol, you can do things for which the next morning you will be ashamed. It is advisable to tell the graduate about this using specific examples from the life of your friends. You can embellish real cases a little so that they make a bigger impression on the teenager.
Step 4
Alcohol can cause poisoning in a teenager who is not used to its action. Nausea, vomiting and dizziness on prom night are still mild symptoms of alcohol intoxication. In severe cases, the graduation party may end at the hospital. Be sure to inform your child about this when going to the holiday.
Step 5
Surely your son or daughter already has plans on how to spend the summer after graduation. Someone will receive a long-awaited gift for successful graduation from school, someone will go on vacation before entering the university, someone simply intends to wallow on the city beach. Remind your teen about things like a hangover that can ruin their plans. A young organism, not used to alcohol, may not be limited to a morning headache, and a teenager will have to spend one or two days in bed.