Newlyweds at the wedding should relax and enjoy what is happening. And who will keep an eye on all the little things that keep the holiday going? Of course, the witnesses. The closest attorneys of the bride and groom really work on this day. Therefore, the selection of candidates for these roles must be approached extremely responsibly.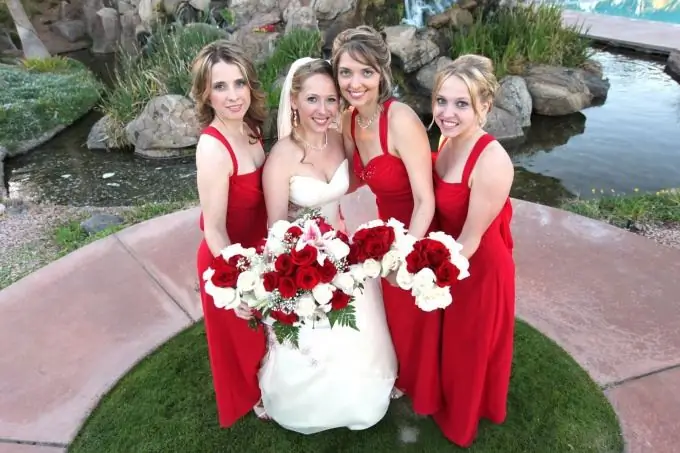 Instructions
Step 1
She alone
Lucky for those girls who have one best friend. In this case, there is no question of choosing a witness. The girl with whom you sat at the same desk or worked in the same office will become your lifesaver on the most important day. But do not abuse her help in the process in those questions that you can solve on your own. It is better to think carefully about the functions that she will take over directly at the wedding.
Step 2
More than a girlfriend
Often, relatives know about the bride more than all the girlfriends, they understand perfectly and are always ready to help. Surely, your mother belongs to such people, but she has her own role at the wedding. But the sister with whom you have a close relationship will do the best job of being a witness. Maybe it will be a cousin or a brother's wife - the essence does not change, the main thing is that you trust this person.
Step 3
More is not less
If you've been inspired by Western wedding films, you've noticed the lack of witnessing institutions in other cultures. This is a purely Russian tradition that emerged during the Soviet era. At weddings in Europe and overseas, it is customary to highlight all the bridesmaids. So if you cannot decide on whom to entrust the honorable mission, choose everyone. It is not necessary to sew the same dresses for all 4-6 girlfriends, it is enough to choose a general color scheme and / or style of outfits and order the same mini-bouquets for the girls, by which it will be easy to recognize them among many guests.