Defender of the Fatherland Day is a special holiday for every woman, no less important than March 8. After all, this day is a manifestation of your love and respect for a friend with whom you walk through life side by side in the confidence that your own, dear and close person will understand, protect, will be the hope and support in life. Therefore, you strive to find a gift that would give him pleasure and would say again about your feelings and disposition for this person.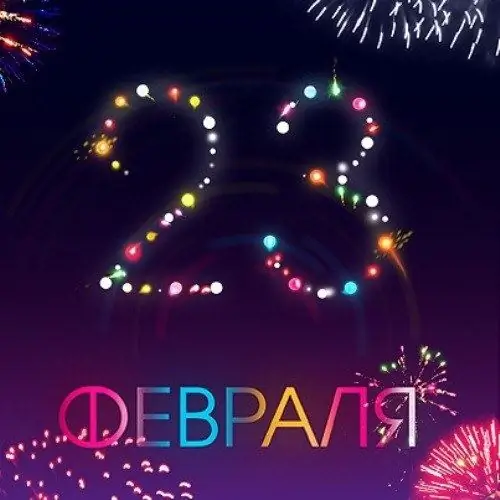 Instructions
Step 1
If you want to make a gift that your friend would like, try to proceed from his preferences. You know better than anyone what he is fond of, what he dreams of, what would he be pleased to get out of your hands. Persistent advice from the outside will be inappropriate here, since what suits one man may not like another. Therefore, before rushing to the store for a purchase, think in which direction you should search.
Step 2
Remember that the most pleasant gift will be the one made from the heart. It has nothing to do with the value of the item. But at the same time, immediately discard any thoughts of buying something banal like socks, underpants, or cologne. As for perfume, there are a lot of those men in the world who do not care how to drench themselves after shaving. But mostly they pick their preferred scents themselves. If you don't know exactly which ones your friend likes, you might be wrong. And pants-socks-T-shirts, in order for them to become a pleasant gift, should be at least original, because a holiday is not just another reason to replenish the wardrobe on duty.
Step 3
The easiest way to choose the right gift is if your friend's hobbies and weaknesses are pronounced. He loves extreme sports - give him a hang-glider flight or a go-kart ride; car enthusiasts will be pleased with a massage mat for a driver's seat or a salon thermometer; an athlete - a ball, a sports bag, swimming goggles or a personal towel. The collector will suffocate with delight if you get for him something that he has been "hunting" for a long time (only if you are "not in the subject", enlist the support of a specialist), or at least a container, album, box, etc., where you can put especially revered things.
Step 4
You can think of something that exists in a single copy. For example, give a mug with a picture of a landscape or some memorable event or portrait for your friend, a T-shirt with a cool inscription, a personalized cap for a bathhouse, etc.
Step 5
For a movie lover, there is nothing easier than finding some excellent quality movie. For those who love music, you can look for good discs with recordings. For the smoker - a box of cigars, a pipe or a beautiful lighter. A business man will be happy to use the business card holder, purse or office set you donated. And an avid tourist, hunter or fisherman will thank you more than once for binoculars, a good spinning rod or a comfortable backpack.
Step 6
If your man loves sweets, please him - present, for example, a cake in the form of a general's epaulette or a cake that looks like an army flask. In general, there are many ideas for gifts, and you, knowing and loving your man, will definitely find exactly what will give him joy.