Not only a person is greeted by clothes, but also gifts! Beautiful packaging will add value to the item you want to give, and a carelessly designed present can upset the person to whom it is intended. It is important to give and package gifts with heart so that your friends understand how important they are to you and feel that you care.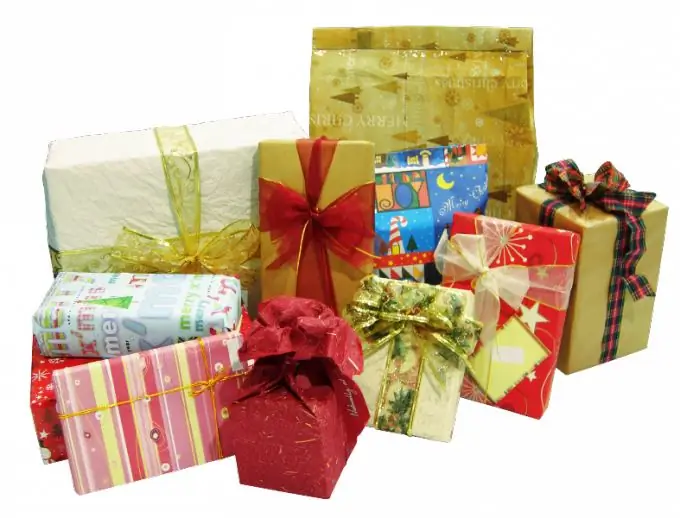 It is necessary
- wrapping paper
- transparent tape
- scissors
- satin ribbon
- set for decoupage
- the cloth
- colored threads
- paper cups for baking muffins
Instructions
Step 1
The most common way to decorate a gift is to wrap the box in paper. You can use decorative paper to wrap a themed gift, or you can use plain beige wrapping material. It is enough to wrap the box with the gift in a sheet of paper, fix it with transparent tape, cut off all unnecessary and carefully bend the sheets along the sides of the box. The main thing is to decorate the box with a gift with a bow, ribbon, fresh flowers, etc.
Step 2
Decoupage is a very original way to decorate a gift! This type is suitable for decorating a bottle of champagne or other alcoholic beverage. You need to purchase a decoupage set in a hand-made store and choose a napkin with an attractive pattern. We clean the bottle from the label, degrease the surface, prime it, then glue the napkin to PVA glue, and then cover it with varnish. We are waiting for a few hours until everything is dry, and the original design of the bottle is ready!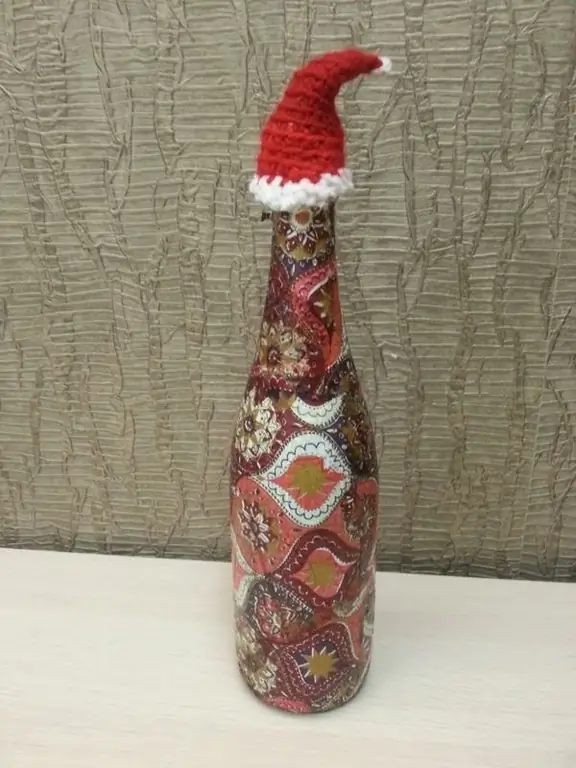 Step 3
Another interesting option to carefully design a gift is to sew a bag for it and embroider a symbol of the holiday on it. It is enough to choose any fabric you like, sew a bag in the size of a gift by hand or using a sewing machine, embroider a drawing with colored threads and tie it with a ribbon on top.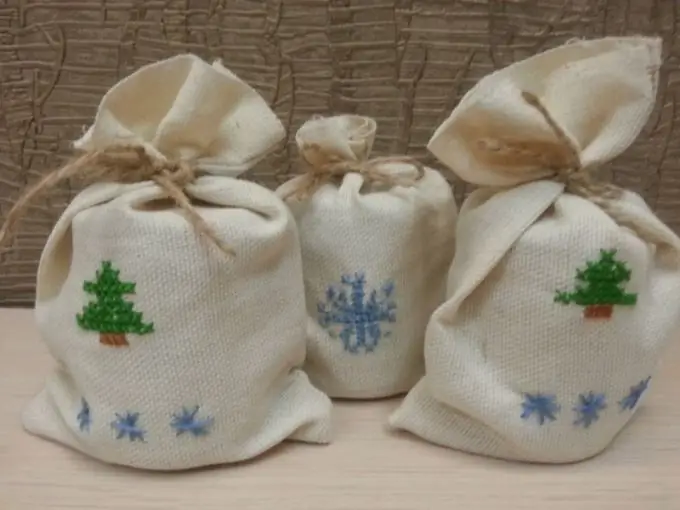 Step 4
A fun way to wrap a small gift with your own hands is to wrap it in a paper cupcake basket and tie it with a fancy ribbon. It is so convenient to pack handmade soap or any other round-shaped items.
Whichever method you choose, remember that wrapping a gift with your own hands is no less responsible than buying it. Be original, show imagination when decorating gifts and do it with love for the person to whom you will surprise.