For many years, ransom has been an integral tradition of a wedding celebration - comic tests for the groom and his retinue, organized by the forces of the bridesmaids. However, the groom himself and his friends are not always happy with such tests, trying to laugh it off or just immediately give a large amount of money and not participate in contests. How to behave on the ransom so that it becomes funny, kind and memorable?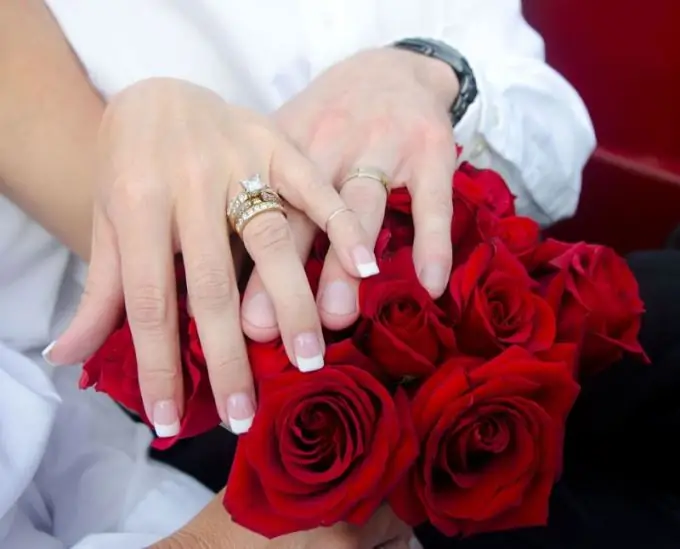 Instructions
Step 1
If you are the organizer and ideological mastermind of the wedding buyout, try to make sure that there are no difficult or offensive contests in the script, as well as challenges that require the groom and his friends to spend a lot of time on dressing up, thinking about answers, and performing difficult physical exercises. It is better if these are funny comic tasks, when you need to sing, dance, pop balloons with notes-questions or lift the groom in his arms to get a note from the ceiling with the next question.
Step 2
Ransom participants who meet the groom at their "stages" of passing the tests need to prepare in advance and learn their roles. It is unlikely that you will turn out beautifully in a photo or videotape if you read out contests, buried in the script or muttering the words of wishes under your breath. A loud voice, warm notes in intonation, a smile on his lips - and your groom will overcome your stage quickly and decisively.
Step 3
Friends of the groom should treat all tasks with humor and try to help him in everything. If you do not know the answer to some question, prepare "ransom" money in advance - money, sweets, fruits, champagne. In contests that imply even a distant opportunity to get dirty (get the key to the door from the bottom of a can of juice or take fruit slices from a plate with names hidden underneath), a witness or one of your friends can replace the groom and, at his request, complete the task.
Step 4
It is better for the ransom participants on both sides not to drink alcohol before the event, so as not to accidentally fall, look cheeky and not offend someone present with rude ironic words. It will be inappropriate to shout over the groom while answering questions, whistling and hooting will also spoil the mood of the guests. If you see that someone present, out of joy for the young, has already "accepted" combat 100 grams, leave him in the car or try to take him away from the ransom as soon as possible.