The ability to arrange small holidays is not given to everyone. But many have faced such a task at least once in their lives. The anniversary of a relationship is a day that matters for lovers, so you need to be able to organize it in the best possible way.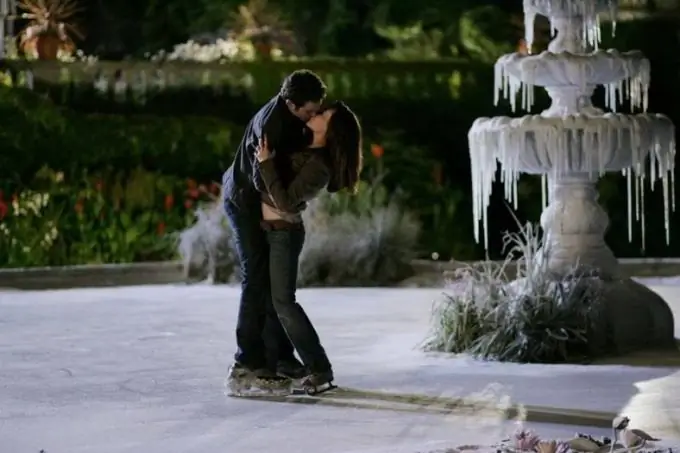 Instructions
Step 1
To congratulate a girl on her anniversary, try to find out in advance how she feels about such dates. By asking indirect questions, citing acquaintances as an example, you can find out what she likes, what she wants, and what she absolutely should not do. In any case, you should not ignore this date, even if you yourself do not consider the anniversary a significant event. Girls, as a rule, attach great importance to this, and your indifference can be perceived as insufficiently passionate feeling for her.
Step 2
Decide how you will celebrate the anniversary: romantic, practical, cultural, etc. Depending on this, you can begin to develop a script. For example, for a romantic evening, you can arrange a date for a girl at the place where you first met, order a limousine and drive it around all the places that are significant for your couple, if you wish, arrange a photo session. You can finish with dinner at her favorite restaurant. If your chosen one prefers practicality to romance, give her the gift she has long dreamed of. Of course, it is better if it is not too mundane and down-to-earth. Jewelry, a fur vest or cape, beautiful underwear, perfumery - this will show her that you are not indifferent to her desires and know her tastes and habits.
Step 3
Try not to overdo it with unexpected surprises. People tend to perceive surprises, albeit pleasant ones, in different ways, and some spontaneous situations make them pretty nervous. If your girlfriend is of this type, let her know with neat hints that, for example, she will go out in public in the evening. In this case, she will have time to put herself in order, and even if you bring her to the rink or to the opera, she will be sure that she looks decent. If your ideas turn out to be imperfect, do not be discouraged. For girls, the very fact that you remember the anniversary and tried to prepare a surprise for her will be a very good reason for a great mood.