With the New Year approaching, people are increasingly beginning to think about where and how to celebrate this holiday. The answers to these questions depend on your desires and capabilities. If you decide to celebrate the New Year in Yekaterinburg, it is worth considering several options for celebration.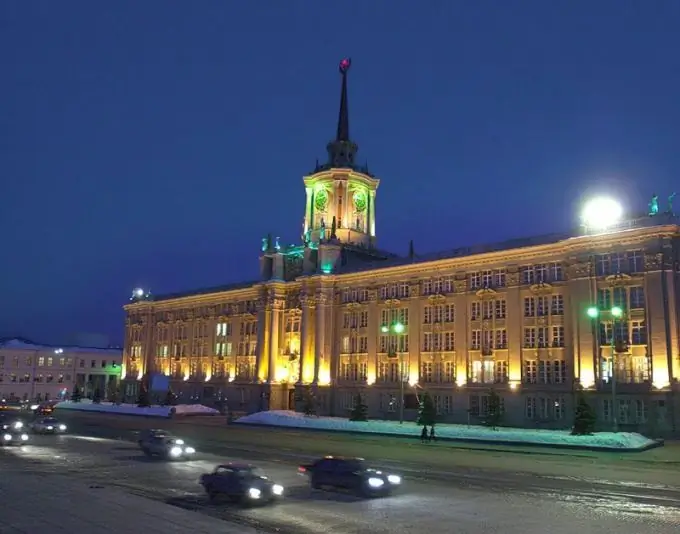 Instructions
Step 1
Go to the website www.blizko.ru. In the "Where to celebrate the New Year" section, find information about organizations in Yekaterinburg that offer entertainment programs on New Year's Eve. Here you can see their location, contact numbers and a list of services provided. You just have to choose the best option for yourself.
Step 2
Call 355-12-11 to book your New Year holidays at TransHotel (15 Gogol st.). The comfortable hotel offers New Year's programs for family vacations. Choose a room for the best price (child up to 7 years old free) and entertainment (individual package of activities). You can order a visit to the water park, zoo, watching a New Year's performance and city tours. As a gift, you will receive a family dinner by the fireplace, ice cream for a child, mulled wine for adults and a sauna hour.
Step 3
To cheerfully celebrate the New Year in a noisy company, choose a cafe or restaurant, where in a comfortable atmosphere you can enjoy live music, excellent cuisine and a fun entertaining show. For example, celebrate a holiday at the Courchevel 1850 restaurant (Yekaterinburg, Lenin Avenue, 5; phone 8 (343) 222-18-50). Or have fun in the "Irish yard" bar (Yekaterinburg, Malysheva st., 11).
Step 4
Spend New Year's Eve outside the city. In the country club "Peski" or at the recreation center "Priozerye" everything is provided for New Year's fun. Festivities in pine forests, a special banquet menu and Russian baths will not leave anyone indifferent and will leave a lot of pleasant impressions.
Step 5
Please your children by going to the Ural residence of Father Frost, located in the village of Verkhnyaya Sysert (Sverdlovsk region). To arrange a trip, contact the company for organizing holidays on the website www. Prazdnik-land.ru or by phone 8-908-910-36-50.