You can arrange a New Year's holiday for children on your own, without seeking help from professionals. Home holidays are especially relevant if the kid does not go to kindergarten, and his parents cannot afford to attend New Year's events for children organized by professionals.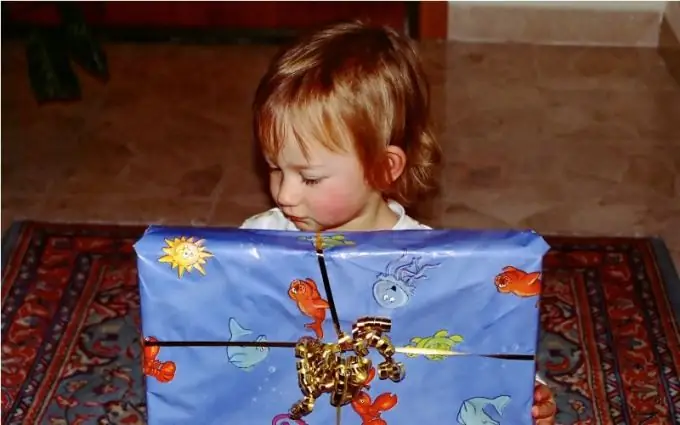 Instructions
Step 1
Forget about the standard New Year's Eve, which includes watching TV and eating Olivier salad. The holiday should be unusual and even magical, so that the kid will remember it as one of the happiest and fabulous days of his life.
Step 2
If you know people with small children, invite them to celebrate the holiday all together. Firstly, the more kids there are, the easier it is to hold games and contests, the more fun and interesting the holiday will be. Second, if you run the event with other parents, rather than alone, you will be able to find and implement more ideas.
Step 3
Start the holiday in the morning so that by evening you can be free, tidy up, change clothes, put the children to bed and go to celebrate the New Year with friends. Determine in advance exactly where the holiday will take place and what time the participants will have to gather to prepare for it. Be sure to decorate the room with garlands, tinsel, Christmas toys, snowflakes, etc. Set the festive table by choosing the most beautiful dishes you can find. Sunflower salad, Santa Claus-like cookies and other interesting dishes are perfect.
Step 4
Spend New Year's Eve so your kids don't get bored. The program should include many funny games and contests, moreover, the active ones should alternate with those during which the kids will sit and relax. Lead a round dance, give gifts, dance and play, hold contests, the winners of which will receive prizes. Of course, Santa Claus and Snow Maiden must be at the holiday!
Step 5
Avoid the two main mistakes: delaying the event and running boring contests and games. Exclude all logical thinking puzzles, quizzes, etc. from the script. After all, this is a holiday, not a lesson at school. As for the duration of the event, it should not exceed 1.5-2 hours.