Do you want to make your child's holiday unforgettable and do not know how? Try throwing a make-up party. There are special water-based face and body paints that won't give you much of a hassle.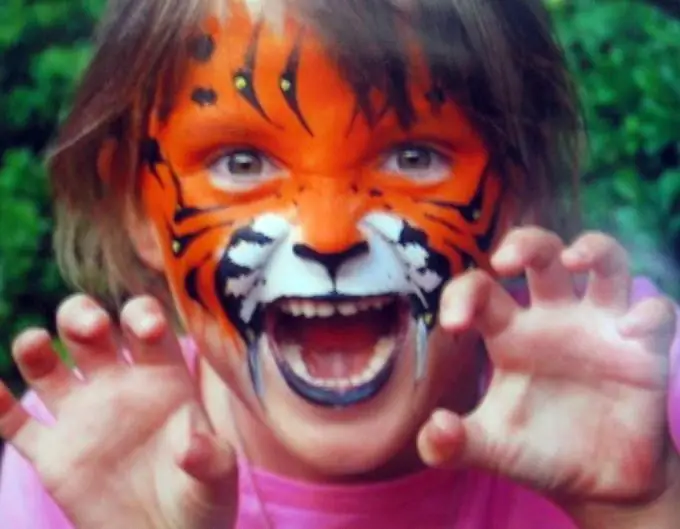 It is necessary
You can buy paints in any themed store for the holiday, paints are hypoallergenic and can be easily washed off with warm water and soap. You will also need different sized brushes, sponges and makeup sponges. Choose quality tools with a soft texture
Instructions
Step 1
First, try simple drawings, let your imagination run wild. Practice drawing simple patterns, rainbows, sun, flowers, butterfly, Indian, clown, or pirate on paper. It will be better if you prepare a sketch or even a stencil from soft, durable paper.
Step 2
Prepare your work area so that everything is close at hand. Lay an oilcloth, arrange prepared paints, brushes, a jar of water, napkins, in general, everything that you may need.
Step 3
Discuss with your child that he wants to see a small pattern or full-fledged cartoon hero's makeup on his face.
Step 4
Cover the child in order to avoid getting paint on clothes, for the same purpose it is worth dressing in advance so as not to stain everything around.
Step 5
How to draw a leopard:
Apply white paint to the area between the nose and upper lip, as well as the upper eyelids and chin.
Then paint over the rest of the face with yellow paint with a sponge. Let the paint dry.
The final stage of makeup is the application of black paint. Take a medium brush and paint on the cheeks, nose tip, eyebrows, mustache, specks and lips.