Day of Russia is a relatively young holiday, but it is already a favorite holiday for St. Petersburg residents. Numerous concerts in all districts of St. Petersburg, the thematically decorated Nevsky Prospekt, mass festivities on Palace Square give tremendous pleasure to both Petersburgers and guests of the city.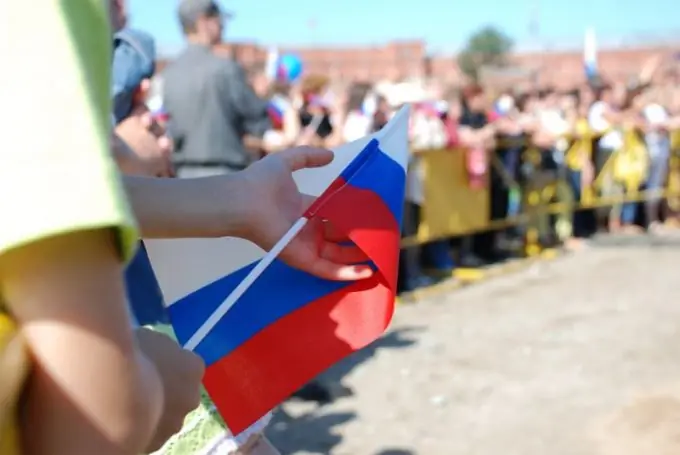 The main places of action on this day are Nevsky Prospect and Palace Square. Along the central street of St. Petersburg, starting at 12 noon, a motor rally of military-historical equipment takes place, a field kitchen unfolds, an exhibition of weapons begins. A fascinating part of the parade program is a demonstration of the reconstruction of a modern historical battle.
Several concert venues are working on the Palace Square. For almost five hours in a row, the Day of Russia in St. Petersburg is celebrated by several hundred artists and musicians. For example, in 2012, almost 1000 people performed, among whom were very young creative teams, and all-Russian stars: Anita Tsoi, the Vintage group, Zara, Valentin, etc. A festive regatta is taking place along the Neva River.
Not only the performances of pop stars delight residents and guests of St. Petersburg on this day. For example, a military brass band performs on the Arts Square with the program "Glory to the Fatherland". For fans of choral singing, a gala concert dedicated to the "Live Pictures of 1812" festival is being held at the Mikhailovsky Castle.
Russia Day is celebrated in St. Petersburg and the outskirts. Large festivities and concerts take place in every administrative division of the city. Such events allow family people, young children and retirees, as well as everyone who does not want to get out to the center, to unwind and have a good rest.
But the program of the Day of Russia in St. Petersburg is not limited only to concert performances and parades. Political parties are not asleep, believing that on a holiday dedicated to the country, it will be more useful than ever to defend their interests. Various rallies on this day express the interests and demands of individual organizations. The main places of the protesters are usually the territory near the Big Concert Hall "Oktyabrsky", Isaakievskaya Square, Pushkinskaya Square.